50th Anniversary Celebration
Friday, October 27, 2023
Join Us in Celebrating 50 Years of Impact!
The Greenville Tech Foundation was established in 1973 to support Greenville Technical College's mission to transform students' lives and help our community thrive by providing a world-class, affordable education to students and building an educated, engaged workforce committed to life-long learning.
On October 27, 2023, donors, corporate partners, and friends of the Foundation will gather at Hilton Greenville, to celebrate this golden 50-year milestone and reflect on the collective impact created by the visionary leaders of the past and present — all who have dreamed, built, collaborated, and funded initiatives to bring the best in education, hands-on training, and career preparation to students in our community.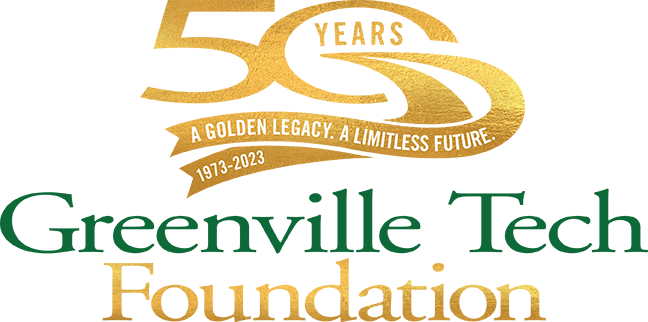 From champagne toasts at the pre-dinner cocktail hour to an elegant dinner, guests will have the opportunity to eat, drink, and salute past accomplishments and future endeavors!
Greenville Tech Foundation believes Education Empowers Everyone. Proceeds from this event will provide unrestricted funds in support of Greenville Technical College and our students as they work towards their own limitless futures.
As the event approaches, we plan to feature influential individuals and organizations who made a significant impact building a strong foundation and the golden legacy that makes up the Foundation's five-decade history.
Stay tuned as we release these via our website, social media, and in partnership with Upstate media outlets.
50th Anniversary Celebration Sponsors